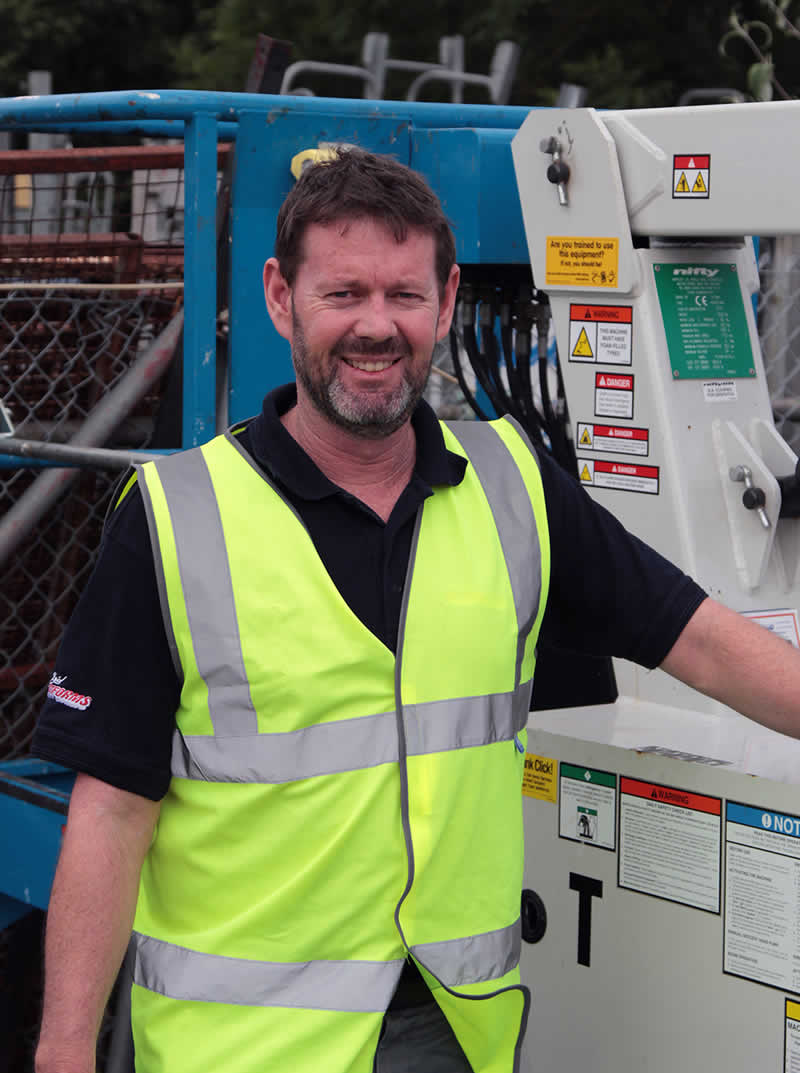 The latest person to be appointed by Rapid Platforms brings with him extensive industry experience gained from 'down under'.
Justin Riley, Rapid Platforms new Customer Account Manager, was previously Area Manager with GCS Hire – one of Western Australia's leading plant and equipment suppliers. Justin decided to relocate to the UK after meeting his future wife, Jennifer, in Banbury near Perth when she was visiting from her home in London.
With Jennifer working in Canary Wharf, Justin decided to leave his job with GCS Hire and live in the UK. The couple were married earlier this year.
Justin said: "As soon as I got my visa to work in the UK, I started to look for suitable jobs and applied for the position at Rapid Platforms. My previous role at GCS involved the hire of plant and powered access equipment so it was an ideal move for me."
"I work with Rapid Platforms customers in London and inside the M25 corridor. Although I am still learning to navigate the busy London streets I am really enjoying my new role. Rapid Platforms provides excellent customer service and is also a great place to work," he added.