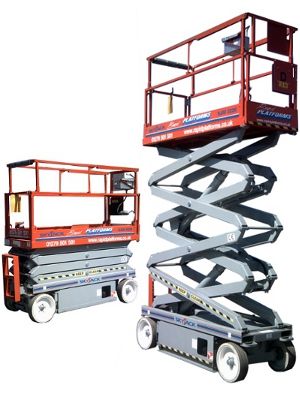 Privacy Policy
Rapid Platforms reserves the right to alter this Privacy Policy at any time; an up to date version will always be available here.
This page explains our usage of online personal data relating to you. This document applies only to the www.rapidplatforms.co.uk domain, and not for any other external site accessed from a link within it.
Any personal data relating to you will be used and recorded by us in accordance with the current data protection legislation.
Information which you submit via out website is sent to a computer located in the United Kingdom. This is necessary in order to process the information and to send you the information you have requested.
By using our site, you consent to the collection and use of information by Rapid Platforms Ltd. in accordance with our Privacy Policy
Any personal information submitted via our websites or by text is treated in accordance with the Data Protection Act 1998. To find out more about your entitlements under this legislation, visit the Information Commissioner's website: www.ico.gov.uk
Online Store Terms & Conditions
All orders placed online by you are on the basis of the below Terms & Conditions and are subject to acceptance by us. A legally binding contract is constituted between us by the delivery of goods to you or Training Joining Instructions for the course booked being received by you. The processing of your payment and acknowledgement of your order does not constitute legal acceptance of your order.
Order Price & Payment
The price payable for the goods or training you order is as set out on our website at the time you place your order, plus any charges for delivery and VAT. We must receive payment for the total price of you order before it can be accepted.
Delivery
Unless you tell us you wish to collect goods purchased, we will deliver them in accordance with your order. Immediately prior to despatch of the goods to you, title in the goods will pass to you. In the unlikely event that you have not received all the goods within 21 days of the date of order (or where you have requested a delayed despatch within 21 days of the requested despatch date), you must notify us immediately. It will be assumed that goods purchased in combination with a training course will be collected on the training date booked.
Availability
All orders are subject to availability; in the unlikely event that we have insufficient stock to complete an order paid for by you, we may, at our discretion, supply a substituted product or training date, or refund the price paid for such goods or training as soon as possible and in any case within 30 days.
Cancellation and Returns
You may cancel your order by giving us notice of cancellation within 5 working days of receiving goods, or for training by cancelling at least 5 working days in advance of the training date booked. Such notice may be given by fax to 01279 501100 or e-mail. If you are cancelling because of a problem with the goods, please notify us of the problem at the time of cancellation. On cancellation, you must return the goods to us at your cost unless the goods are being returned because they are faulty or incorrect, in which case we will nominate the carrier and meet the cost of return. We reserve the right to charge a 10% re-stocking fee.
Liability
If you have notified us of a problem with the goods, we will either make good any shortage or non-delivery; replace or repair any goods that are damaged or defective upon delivery; or refund to you the amount paid by you for the goods in question. We will not be liable to you for any loss of profits, administrative inconvenience, disappointment, indirect or consequential loss or damage arising out of any problem in relation to the goods or training purchased and we shall have no liability to pay any money to you by way of compensation other than any refund we make under these conditions. This does not affect your statutory rights as a consumer, nor is it intended to exclude our liability to you for fraudulent misrepresentation or for death or personal injury resulting from our negligence.
Force Majeure
We shall have no liability to you for any failure or delay in supply or delivery for any damage or defect to goods supplied or delivered hereunder that is caused by any event or circumstances beyond our reasonable control (including, without limitation, strikes, lockouts and other industrial disputes). In the same way, it is the responsibility of all candidates to attend the Rapid Platforms training centre at the time stated in our Training Joining Instructions.
General
If any part of these conditions is invalid, illegal or unenforceable (including any provision in which we exclude our liability to you) the validity, legality or enforceability of any other part of these conditions will not be affected. This contract shall be governed by and interpreted in accordance with English law.
VAT, Delivery Costs and Other Taxes
All prices exclude VAT at the prevailing rate, delivery costs and any other taxes that may be imposed at any time. Shipping is currently charged at £9.99 for packages under 26kg, and £14.99 for those above this. Collection from our depot (detailed below) is free. Rapid Platforms only currently offers shipping within the UK; orders outside of this area are subject to approval and may be refused.
Rapid Platforms Limited., London Road, Spellbrook, Bishop's Stortford, Hertfordshire, CM23 4AU
Registered Office. as above
Registered in England No. 2332469