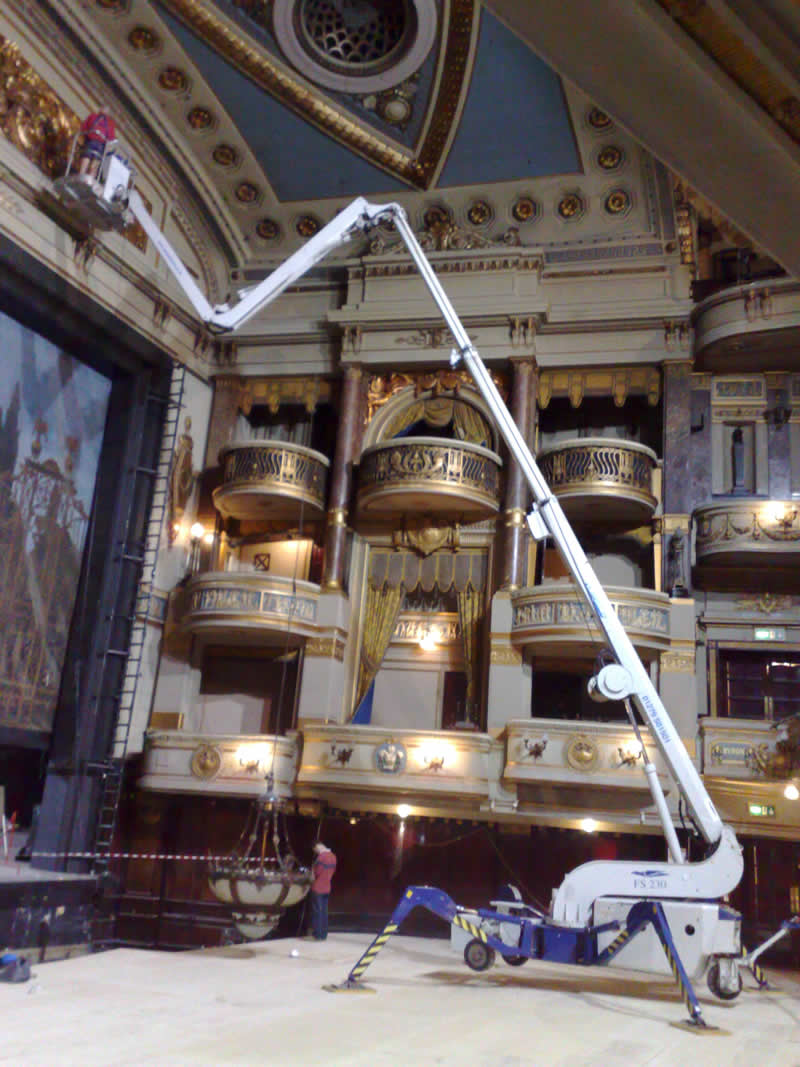 Most site breakdowns or down time on battery powered MEWPs are due to lack of maintenance or incorrect use by the hirer. However, a little care and maintenance can help you to save time and money, and ensure optimum safety and productivity.
When hiring an electric or bi-fuel machine, think about what you need on site to be able to charge the batteries. Most machines will need at least a 2.5 KVA continuous power supply transformer, a minimum cable size of 2.50mm and an extension lead no longer than 10m. Also, it's very important that the lead is not wound around a drum or reel during charging as this causes a build up of heat and could cause the cable to fail or catch fire.
When a MEWP is delivered, the batteries will no longer be fully charged due to loading and unloading, so to get maximum use out of the machine it will need to be placed on charge.
Ensure that you have a suitable area on your site to charge the batteries safely. This area needs to be well ventilated and away from well-used walkways.
Remember that the lower the charge in a set of batteries the longer that it will need to fully recharge. If you regularly fully discharge batteries without allowing them the correct amount of time to recharge they will eventually fail.
Before using the MEWP, always check the level of charge. Some machines will have a series of LED lights and others will have analogue meters that display the amount of charge remaining. When the batteries are fully charged, remove or isolate the machine from the power supply first before disconnecting the lead from the machine.
Never attempt to operate a MEWP whilst it is charging or connected to the mains because it could cause the charging system to burn out. Plan your work so as to get the most out of the charging time available and, if possible, place the machine back on charge when it is not in use, and inspect the batteries on a daily basis.
To maximise battery life, avoid carrying and lifting unnecessary weight in the platform and driving the machine great distances. Try and keep work cycles short.