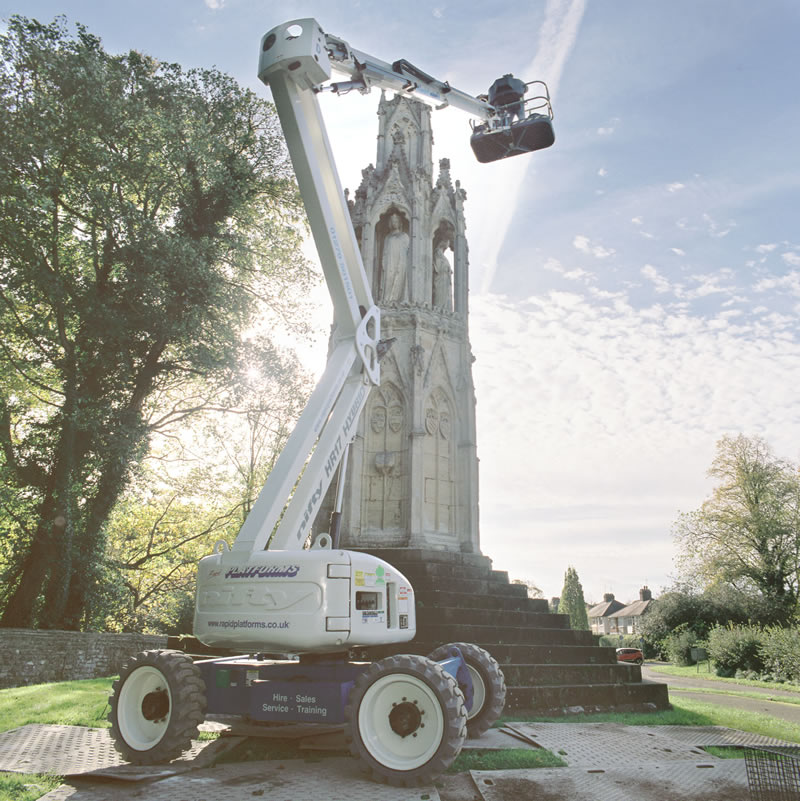 Cliveden Conservation, who provide conservation of stonemasonry, terracotta, plaster and the decorative arts, hired the Niftylift HR17 hybrid boom with a working height of 17.20m for their work on a medieval stone carved monument. Their team of stone conservators and surveyors used the boom lift to gain access to the structure to carry out a comprehensive condition survey and emergency maintenance work.
Alexandra Miller, of Cliveden Conservation, said: "We were so happy with the performance of the boom lift and the service we received from Rapid Platforms that we hope to hire two further boom lifts for Phase 2 of our work on the monument."
When operating in diesel mode, the Niftylift HR17 hybrid boom automatically utilises its electric motor to boost power whenever needed. This allows the machine to operate with a smaller engine, reducing fuel consumption, and its exhaust purification system then further reduces CO/NOx, particulates and noise emissions.