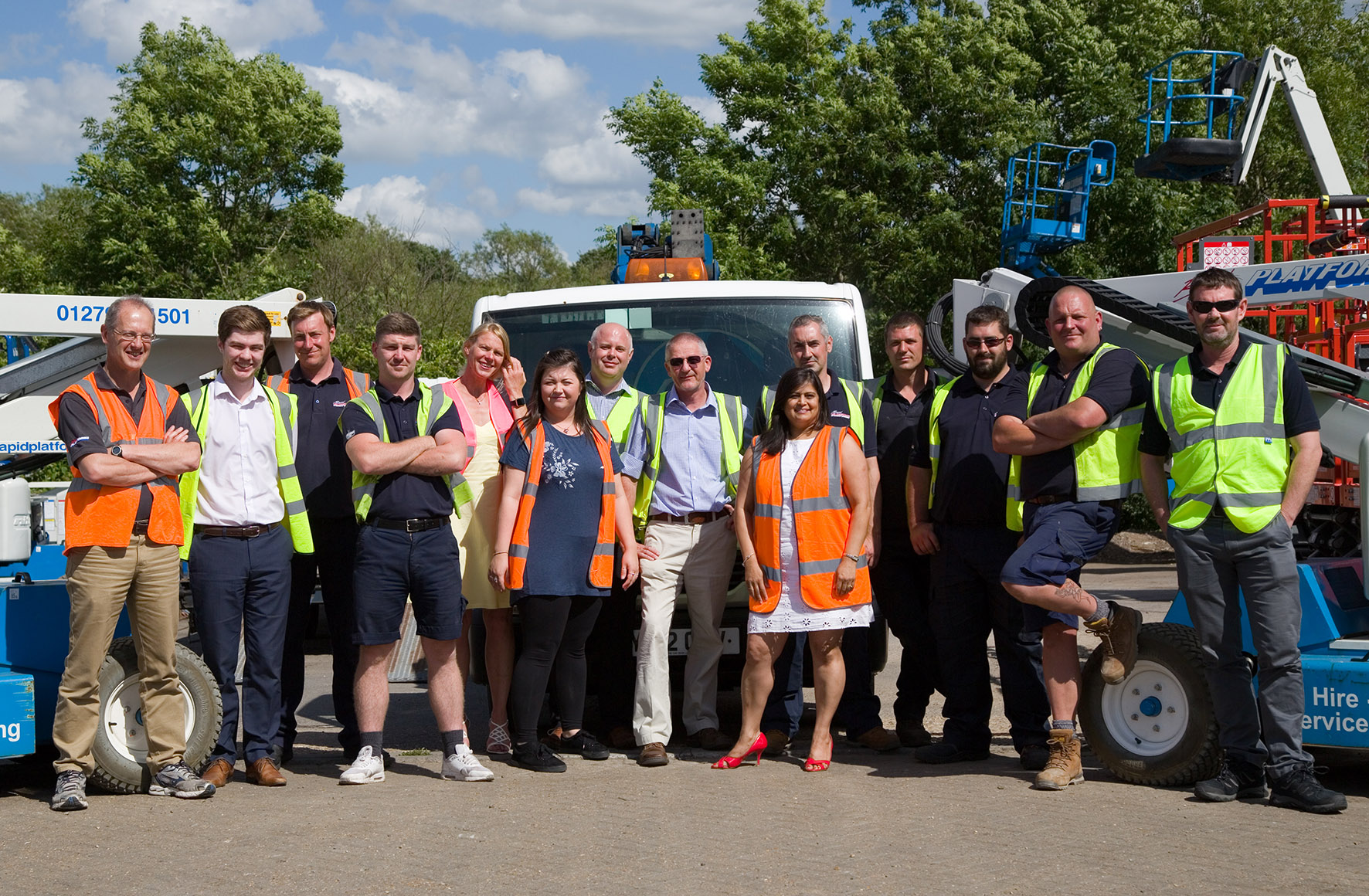 £1 Million Expansion Programme for Rapid Platforms
Rapid Platforms is investing over £1 million in new machines and is also recruiting four new employees.
The Hertfordshire based company is adding 24 powered access machines to its hire fleet as well as two new delivery vehicles.
Rapid Platforms Operations Director Jim Jones said: "As well as investing in these new machines we are also investing in our people. We are expanding our workforce of 32 people by recruiting two service engineers, a truck mount operator, and hire desk apprentice."
"This is all due to an increase in business during the past year and exciting prospects for the next 12 months. The business is performing well because we provide a different service to our competitors. We provide a level of expertise to customers that takes away the risk, challenges and problems of hiring and operating powered access machines."
"It's an end to end service, from carrying out an initial site survey to providing the best machine for the job in hand, training a customer's personnel where required, or providing our own operator for them," he added.
Machines from the Rapid Platforms hire fleet have been in action at locations such as Royal Ascot, Stansted Airport, the Royal Albert Hall, Houses of Parliament and the British Museum.
As well as hiring out machines and providing industry-accredited training, Rapid Platforms also sells new and used machines and services customers' machines.