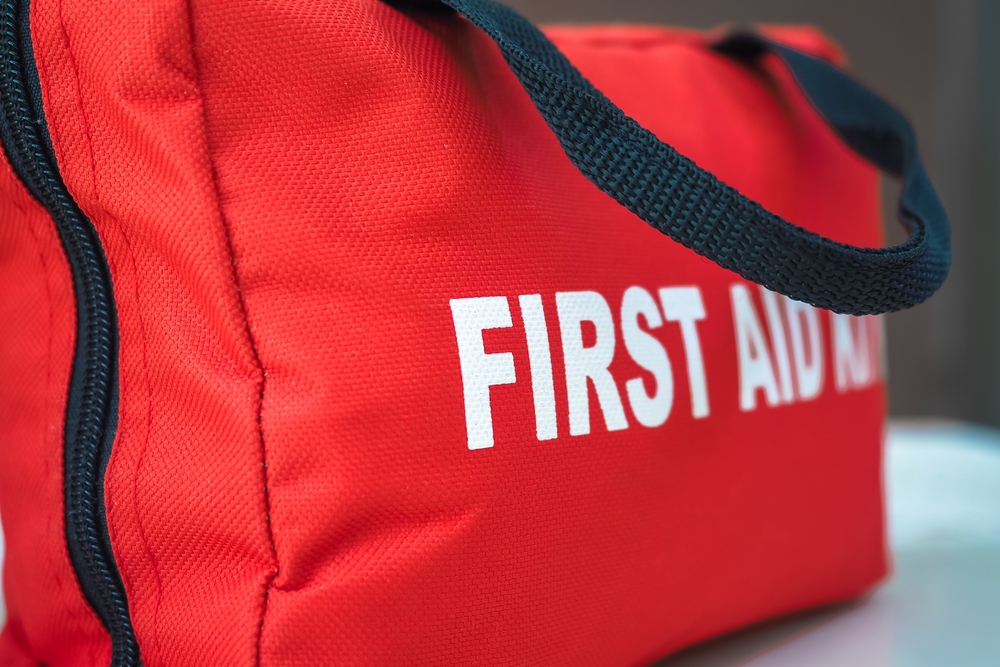 First aid training: why should your employees be trained?
Having first-aid training can be beneficial for both personal reasons and work-related issues; therefore, it is always a highly recommended skill to have - especially if you have staff that work at heights. Emergencies could occur at any moment and having the correct strategies in place prevents emergencies from becoming critical scenarios. In most cases, having an employee with basic first aid training is a legal requirement and enrolling your staff on a training course would be a good idea for the well-being and safety of your entire workforce.
Why is first training important?
Hundreds and often thousands of employees are injured at work each year, but having someone around to manage accidents can prevent serious consequences from occurring. If your staff often use access platforms or cherry pickers, you can safeguard them from potential incidents by providing them with first aid training. The first 4 minutes of an emergency are the crucial moments which determine how severe the illness or injury will become. According to the Health and Safety (First Aid) Regulations 1981, all workplaces should have the correct equipment and facilities in the event of an emergency occurring.
Knowledge
One of the main benefits of undergoing first aid training is that employees will gain the correct knowledge to deal with a number of severe accidents, should they arise. They will also understand how to manage minor, everyday injuries which are much more common within industries using large machinery and equipment. Our general first aid training courses will show you how to treat scolds and burns, blood loss and perform CPR, to name just a few of the skills you'll acquire, whereas medical emergency training includes how to respond to epilepsy and diabetes emergencies, seizures and choking, and heart attacks.
Having the knowledge to work with an incident within those first 4 minutes could be the difference between life and death, signifying the real importance of having a trained first aider within your workplace.
Risk assessments
With the correct first aid training, employees can analyse the possible risks which make the workplace potentially unsafe for both staff and visitors. If you own an industrial company, the likelihood is that your workplace has more risks than an office due to the amount of machinery and hazardous materials which could cause harm. Cherry pickers and electrical hoist equipment involve risks such as falls from height, and those who have a fear of heights or nervous condition may be more inclined to suffer dizzy spells and panic attacks - again another risk factor.
When attending a first aid course, you may become aware that more employees will need to be trained within your workforce. It would be impossible for one employee to have the pressure of managing all possible risks and injuries that could occur.
How to choose the correct employee for training
The employee you choose to go on first aid training is a crucial decision. You must take into consideration their track record as well as their level of responsibility. If your workplace has under 25 employees, only one candidate will be necessary; however, over 25 and your workforce may warrant two or more trained first aiders.
Once your first aiders have been trained, all employees and managers should be informed of any changes that are made to safety regulations. All employees should also be notified of who the first aid trainers are, in case any accidents do occur.
If you would like to enrol your employees on a training course, please contact Rapid Platforms to gain more information about the courses we have on offer.