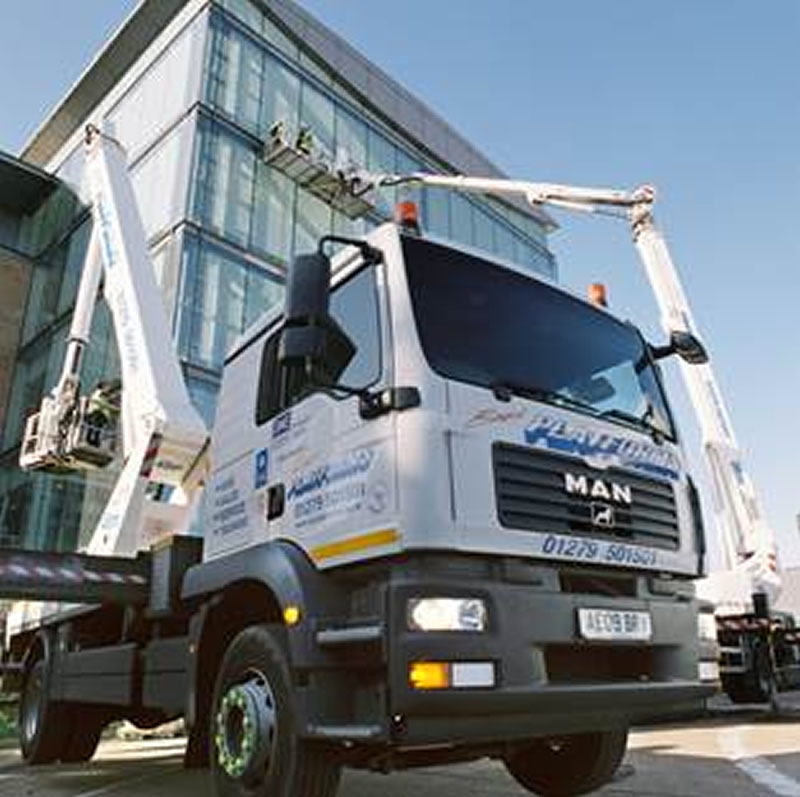 Truck and track mounts from the Rapid Platforms fleet helped contractors to complete glazing inspections and repair work to a tight deadline at an office complex in Bracknell, Berkshire.
Architectural glazing specialists Vitrine Systems Ltd hired two truck mount platforms, a 45m Wumag and a 38m Bronto Skylift, together with a 17m CTE track mount, for their work on the building.
Andrew Scott, Vitrine Systems Associate Director, said: "Our team of six carried out glazing inspections and remedial work on the silicone seals. Our work had to be carried out over a weekend to avoid disruption to the building users, so it was important that we finished before the start of the working week.
"Rapid Platforms equipment helped us to keep to our deadline by giving us quick and easy access. The 45m truck mount was particularly useful as its 28.70m horizontal outreach allowed us to reach windows on the building's rear facade which has restricted access at ground level."