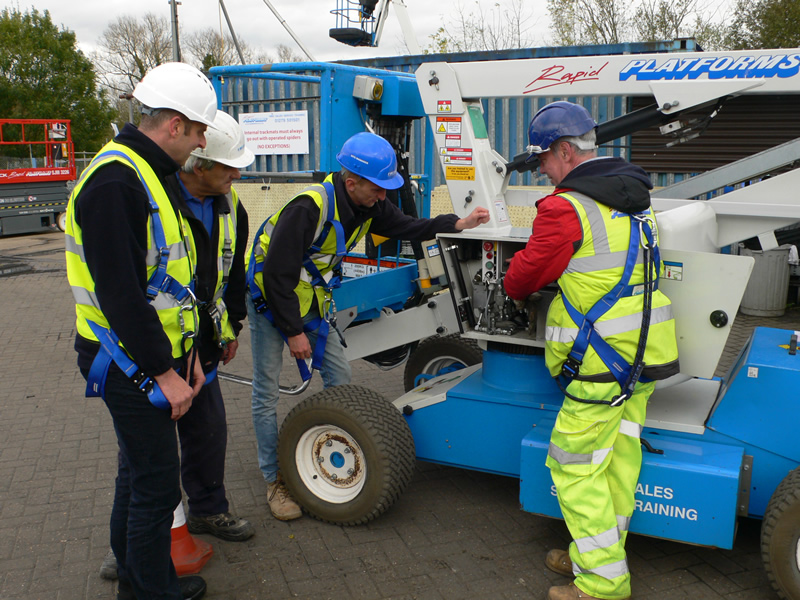 Do you always wear a harness when operating a boom lift, do you make sure that it's fitted correctly and do you inspect it for wear and tear? Knowing about harnesses could save your life, so make sure you attend one of our IPAF half day training courses. The course will cover the following:
Health and safety regulations
Identifying and selecting the correct form of PPE against falls from height when working from a MEWP
Checking, using, maintaining and storing a harness and lanyard
Fitting and adjusting a harness and lanyard
As a general guide, the Health & Safety Executive advises that anchorages for fall arrest should be inspected at least every 12 months and energy absorbing lanyards at least every six months or, if used in any arduous environments, every three months.
Your risk assessment should take working conditions into consideration when drawing up your safe system of work, and the safe system of work must include an inspection regime to check the condition of your equipment.
Pre-use checks should be carried out and should include:
Inspecting webbing for any signs of damage
Making sure that buckles are not bent, damaged or have sharp edges
Checking plastic loops and D-Rings for damage and deterioration
Looking out for any fraying or broken fibres on straps and rope
Making sure the label includes the serial number, and manufacturing and inspection dates
As well as offering the IPAF harness course, Rapid Platforms also sells harnesses and carries out service and inspections, so if we can help in any way please contact us on: 01279 501501.