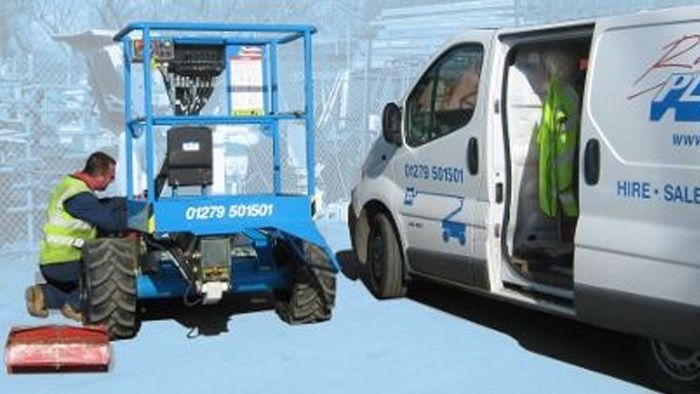 Why You Should Consider A Machine Service Package
For legal, safety and productivity reasons it's vital that owners of powered access machines have them inspected and serviced by a CAP Certified engineer.
Lack of maintenance is a key factor in most machine breakdowns or downtime – but by having your machine serviced regularly you can keep it operating safely and efficiently for many years whilst also avoiding costly repairs.
Under the Lifting Operations and Lifting Equipment Regulations (LOLER) it is your responsibility to ensure that your MEWP conforms to LOLER regulations, including actual inspections whilst on site.
These inspections must be carried out 'at least every six months'. However, we appreciate that you are busy dealing with all the day to day issues that working life throws up – so we are here to make sure that you never forget your LOLER inspection.
As part of our Rapid LOLER Service Package we will automatically contact you at least two weeks before your LOLER expires to arrange a convenient time and place for our engineer to inspect and service your machine. The Rapid LOLER Service Package features the following:
Two services a year at six monthly intervals
Six monthly thorough examination LOLER certification
Safe working load test certification at 12-monthly intervals
Our highly experienced team of mobile engineers will attend your site, equipped with all the necessary tools and consumables to carry out your service. Our engineers have years of experience in the access industry and have also been trained to operate the equipment they are maintaining.
If you own a machine that is designed to lift only goods but not personnel, it still needs to have a LOLER service but the requirement is only once a year. We therefore offer an Annual LOLER Service Package for owners of Genie gas hoists and material lifts.
For further information about our service packages contact us on 01279 501501.