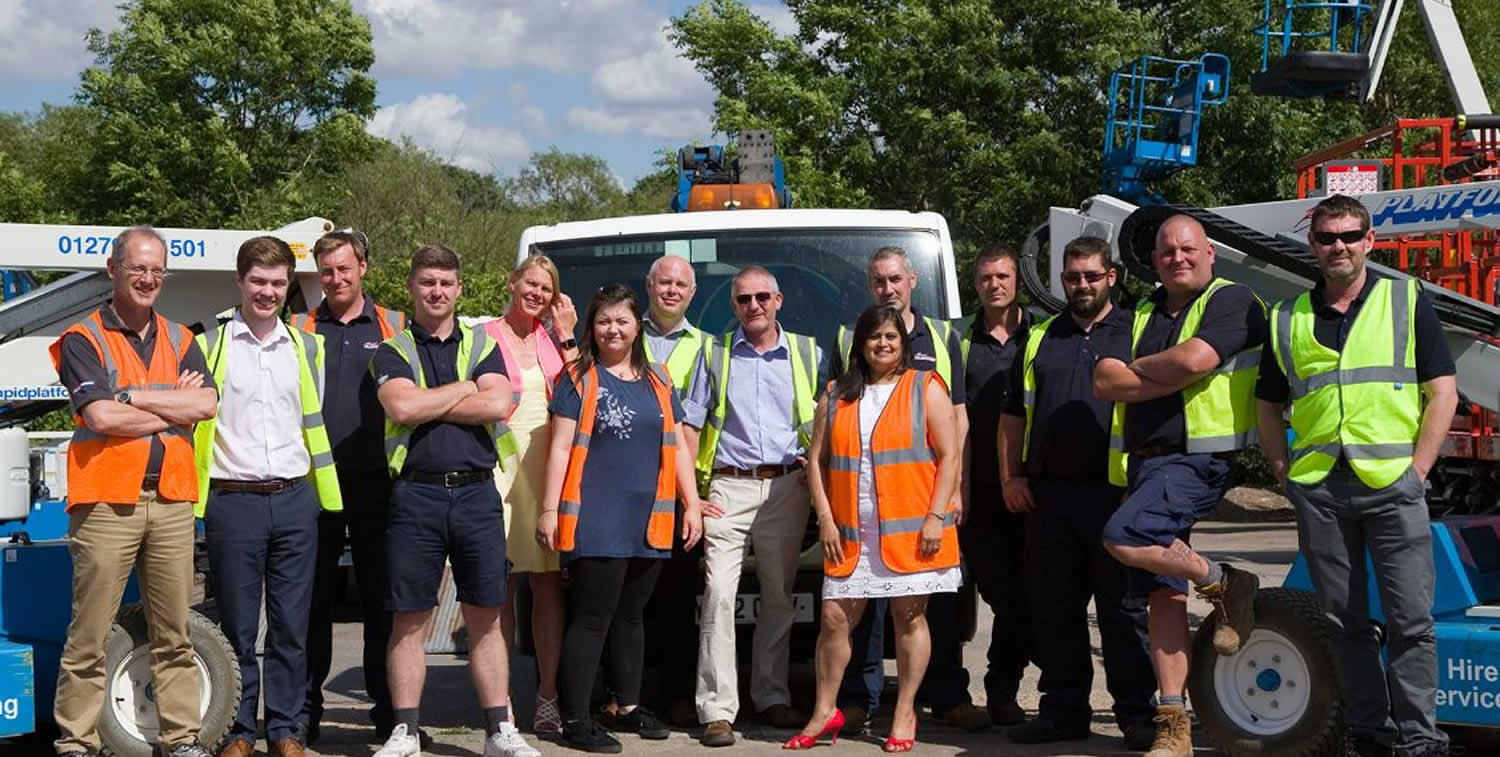 Rapid Platforms, one of the UK's oldest powered access rental companies, marked its 35th anniversary in October.
The Hertfordshire based company was founded in 1982 by John and Carrie Jordan, with one of the company's most significant developments coming in 2016 when the business was acquired by the AFI group of companies.
Since the acquisition, Rapid Platforms has benefited from an investment of over £1 million which has resulted in 24 powered access platforms, 20 new hoists and two new delivery vehicles being purchased. Rapid now has a fleet of over 100 MEWPs, 87 hoists, 28 employees and a turnover of over £4 million.
More investment will follow in 2018, particularly in the hoist sector where Rapid Platforms sees strong potential for further growth.
Rapid Platforms Operations Director Jim Jones said: "Although much has changed in the industry since Rapid Platforms was established 35 years ago, our key values and objectives remain the same – to continue to provide our customers with the best quality access and hoisting equipment and to offer a bespoke end to end service, from carrying out an initial site survey to providing the best machine for the job in hand, training a customer's personnel where required, or providing our own operator for them."
One of Rapid Platform's first customers, conservation builders Between Time Ltd, is still trading with the company today. Director John Lloyd said: "Rapid Platforms first provided equipment for the access needs for our building project 35 years ago. Their friendly and helpful approach meant that we have continued to use their services as both their business and ours have grown. The team have provided access equipment for our historic building contracts which include church towers, museums and unusual listed buildings. They understand the need for a careful approach when selecting appropriate access equipment in conservation areas."
Machines from the Rapid Platforms hire fleet have been in action at locations such as Royal Ascot, Stansted Airport, the Royal Albert Hall, Houses of Parliament and the British Museum.
As well as hiring out machines and hoists and providing industry-accredited training, Rapid Platforms also sells new and used equipment and services customers' machines.