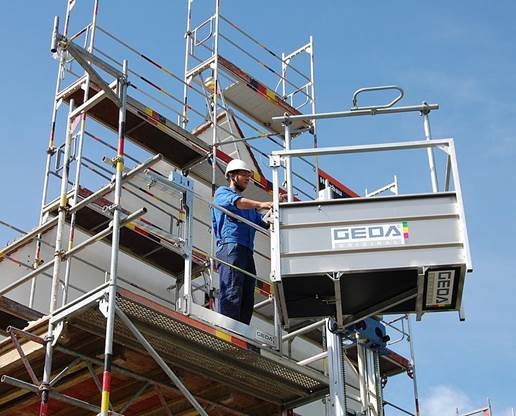 3 questions to ask before choosing access equipment
When renting or buying access machinery it is vitally important to choose equipment that matches your requirements exactly. Attempting to use a piece of access equipment for a task it wasn't designed to cope with can be impractical and (in many cases) very dangerous. That's why we at Rapid Platforms want to help you choose the right machinery for your business. There are three important questions that you should answer before choosing access equipment for your business. Your answers will help you build up a clear picture of the type of machinery you need and enable you to make an informed and suitable decision.
1. Will you need to regularly transport your access equipment between various locations?
If you only intend to use your access machinery on your own premises, it doesn't need to be particularly mobile. If this is the case, we offer a selection of useful access options, such as scissor lifts, work platforms and spider access platforms. These machines can be driven or moved around a site or premises with ease, but they aren't designed to travel long distances. However, if you are a builder or contractor and you carry out work at height in a variety of locales, you will need something more mobile. We offer a wide range of truck mount platforms and towable cherry pickers that should meet your requirements.
2. What height do you need to reach?
Do you need to access a roof or area that's only one or two floors above ground level, or do you need to gain access to the top of a very tall building? There's no point investing in a piece of access equipment that doesn't reach high enough to meet your needs. On the other hand, you don't want to invest in a large access platform, hoist or cherry picker that can reach almost any height if you just need to access a slightly elevated area. Think about how high you'll need to go to carry out the work you want and choose an appropriately-sized access platform.
3. How flexible does your access equipment need to be?
Some types of access equipment (such as scissor lifts and hoists) go straight up, while others (such as cherry pickers) can be manoeuvred and repositioned in mid-air. If you need to access a hard-to-reach or unusually-shaped place, you should choose a more flexible piece of access machinery. However, if you just need to move up and down vertically, a less flexible option will suffice.
When you know exactly what you need, check out our range. We've got what you're looking for.