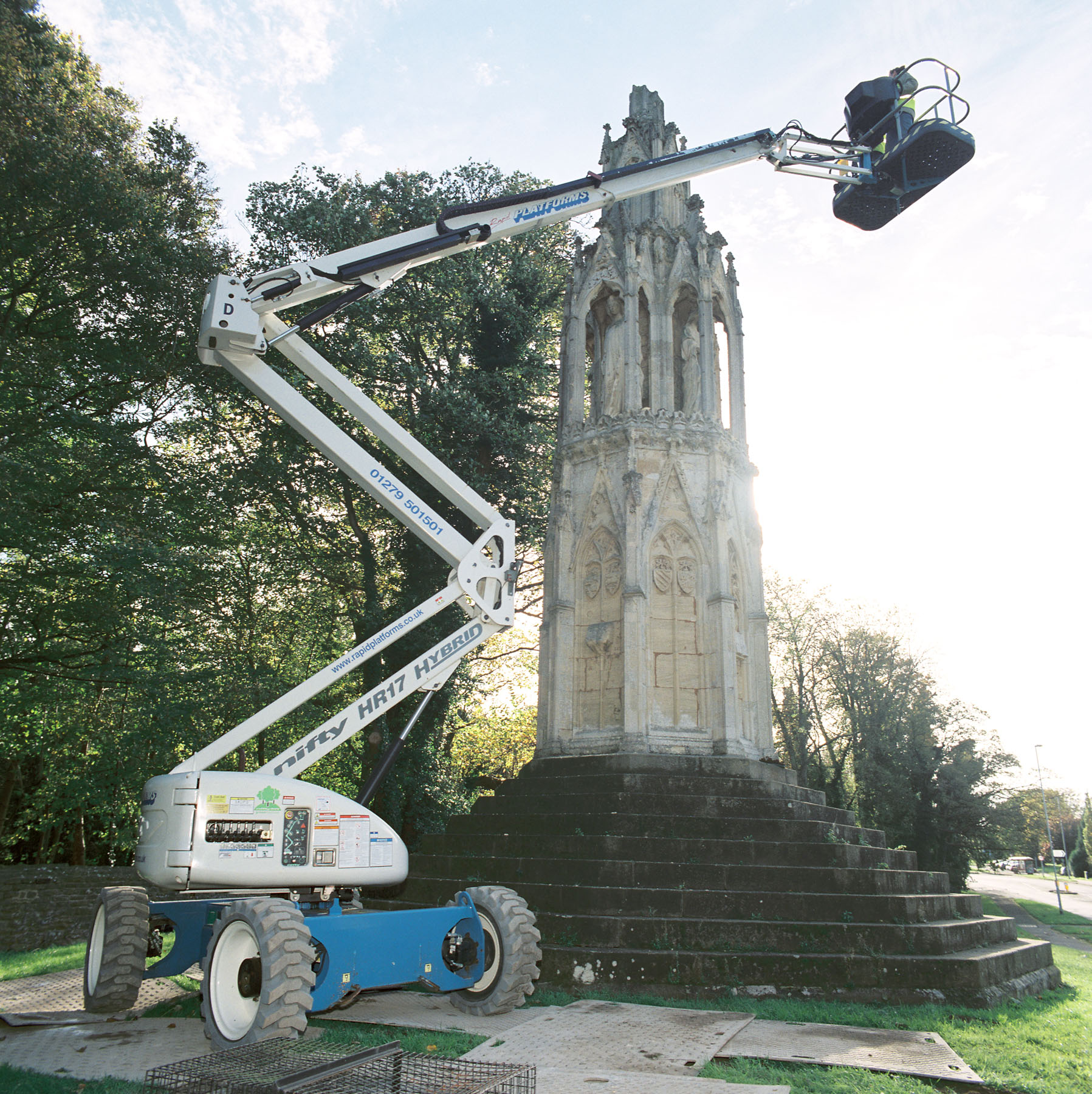 1. Make sure the work is competently planned and supervised: Anyone who plans and supervises working at height must be trained and competent. The IPAF MEWPs for Managers course addresses this training need for supervising and planning MEWP operations. Before beginning any work at height you must carry out a Risk Assessment and produce a Method Statement. These should be communicated to everyone involved in the work.
2. Select the correct type of MEWP: It is imperative that the correct type of machine is used in the correct location. You need to consider many factors, including ground conditions, MEWP weight and dimensions, MEWP type, Safe Working Load, power source (indoors or outdoors use), weather conditions and operator competence.
3. Training / Competence: We strongly recommend that anyone operating a MEWP should be in possession of an in-date IPAF PAL (Powered Access Licence) card, a CPCS operator's card, a NPORS (National Plant Operators' Regulations Scheme) card, or a RTITB (Road Transport Industry Training Board) card. The card should be appropriate for the category of MEWP being used.
4. Know your machine: Because training courses cover a wide range of MEWPs, there are significant differences in size, weight and the complexity of the machines. Ensure that operators are given time to familiarise themselves with the equipment by reading the operating instructions supplied with every machine.
5. Be aware of hazards: Look out for ground features such as trenches or manhole covers, slab loading limits, wind speed, and overhead structures such as power lines, bridges, arches or trees. Ensure that the operator has sufficient visibility during manoeuvring, and that people working in the vicinity of a MEWP are protected from the risk of falling objects, by the use of barricades, cones and warning signs.
6. Plan for emergency: Always ensure that you have a plan outlining how you would rescue someone in a MEWP if it could not be lowered for reasons including malfunction, illness or injury. A rescue plan should identify trained, site-based personnel who would be available to lower the work platform, using the machine's ground controls or emergency lowering system.
7. Carry out a pre-use inspection: Ensure that a pre-use inspection and function check of the MEWP is carried out by the operator and recorded daily. Any faults found should be reported immediately.