Lifting Operations and Lifting Equipment Regulations 1998
Lifting Operations and Lifting Equipment Regulations 1998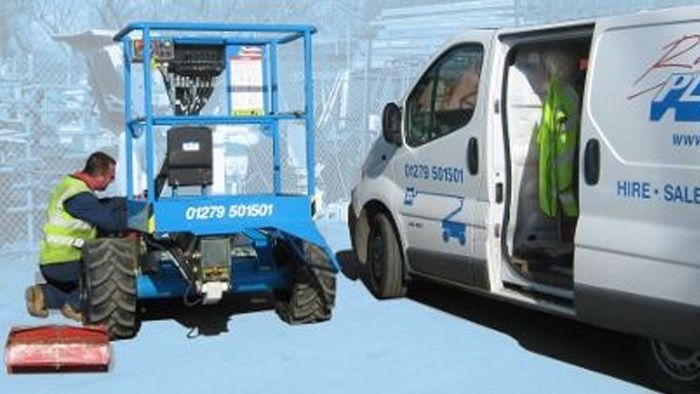 What is LOLER?
LOLER stands for the 'Lifting Operations and Lifting Equipment Regulations 1998' which places requirements on people and companies who operate or have control over lifting equipment.
In many cases the lifting equipment will also be covered by the 'Provision and Use of Work Equipment Regulations' PUWER so to understand your legal duties check out our PUWER Page as well.
LOLER Regulations aim to reduce risks to people's health and safety from lifting equipment provided for use at work.
LOLER requires:
- That all equipment used for lifting is fit for purpose, appropriate for the task and marked with a
suitable standard (BS, ISO, EN etc.).
- All equipment must be maintained in in a safe condition.
* It is good practice for personnel using lifting equipment to conduct a pre-use inspection.
* Regulation 9 of LOLER outlines requirements for mandatory formal inspections of lifting equipment
by a competent person at fixed intervals :
- Lifting Equipment and Accessories 6 months
- Lifting Appliances - 12 months.
- Records must be Kept of all thorough examinations and defects found must be reported to the person responsible
and the relevant enforcing authority.
- That all lifting operations involving lifting equipment must be properly planned by a competent person
and appropriately supervised and carried out in a safe manner.
Competence is achieved through technical knowledge and training.
All of Rapid Platforms hire fleet is thoroughly examined by a competent person and is in date of a thorough examination LOLER certificate.
What equipment is covered by LOLER regulations:
The LOLER Regulations 1998 apply to any equipment used for lifting or lowering loads at work, including attachments for anchoring, fixing or supporting. This includes:
- Mobile Elevating Work Platforms / Cherry Pickers
- Goods and Personnel Hoists
Do the LOLER regulations apply to me?
If you are an employer of self-employed person providing lifting equipment for use at work, or you have control over the use of lifting equipment, then the Regulations will apply to you.
Leaving the servicing of your access equipment to an Experienced Thorough Examination Team is an excellent way to keep your lifting equipment legal and safe to use. Rapid Platforms Annual Service Package & Rapid Service Package include all the necessary thorough examinations, LOLER certification and general machine servicing, so you don't need to worry if your machinery is safe to use.